Now Taking Orders for Spring 2023 Shipping
Please choose items carefully! Once submitted, online orders are final.
Figs
Winter hardy variety when protected
Attractive container plant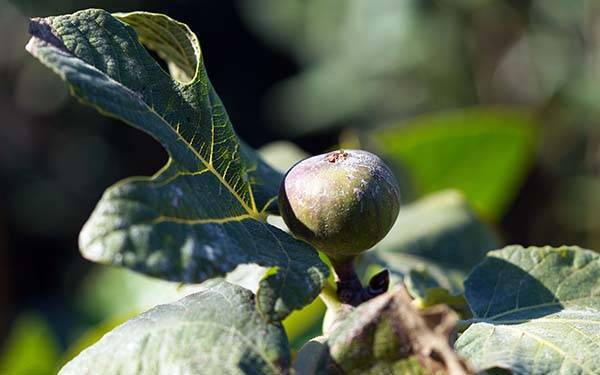 Ships Spring Only
Pricing Per Plant
Chicago Hardy Fig - NEW! Medium-sized fruit with a rich flavor. Self-pollinating. Does well when container grown. Must have winter protection in zones 5 & 6 (move indoors). If planted outdoors in warmer zones, does better in a protected area along a south wall. Can grow to over 10 feet tall. (zones 5-9) *No warranty coverage for winter kill/weather-related issues on figs.
$10.00 / plant
---
Plant Details:
Figs will grow in a wide variety of soils with a neutral pH.
Dig a hole large enough to accommodate roots without crowding. Water plant in well. If potting, choose a container large enough to allow for root growth. Upgrade container size as plant grows.
Spring. If planting outside, keep protected until outside temperature reaches 50°F.
Full sun to part sun (outside). Figs need 6-8 hours of sunlight per day. If indoors, place in a sunny window.